Volume 1: Issue 1
By Ashlyn, age 13, NC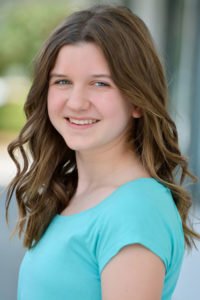 Beauty…
Beauty comes in many forms.
But what exactly makes something beautiful?
Is it the way we look?
Or the way we feel?
When you look in the mirror and stare into the face you deem ugly,
Your perception is warped,
Causing you to no longer believe that you are truly beautiful.
But if you tell yourself every day,
"I am worthy,"
"I am strong,"
"I am beautiful,"
"I am perfect just the way I am,"
Then maybe,
we can all realize
that beauty is us,
And then the mirror will finally show us our true selves.
What a powerful practice you've discovered— choosing daily to speak truth over yourself, honoring the flawless work of art that is your created being! Yes, we are beauty. Our true identity was never meant to be masked by the lies of our culture that say we're not enough. Recognizing our worth is a pivotal point of revelation on the journey to knowing the truth of who we are. Perhaps owning our own beauty is the first step in being able to see the beauty in every other human we encounter. I'm grateful for this thoughtful poem, a reminder that we are each the fulfillment of a desire for something beautiful on this earth! 

Love,

Tia McNelly, speaker, author, and founder & director of Collected (podcast and workshops)